Great free new tool for carriers, brokers and shippers to evaluate how successful their postings are on 123Loadboard.com. The new column labeled "Clicks" displays the number of clicks your postings received. Note that this number does not represent the amount of views/impressions.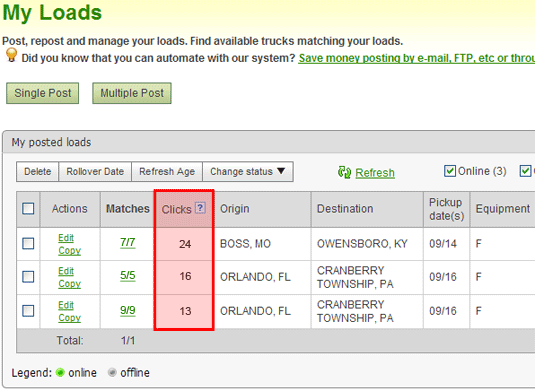 For additional information about 123Loadboard.com, please visit
www.123loadboard.com
.