123Loadboard.com has released another no-cost feature that provides freight holders with real-time operating documentation on carriers.
"In addition to providing brokers and shippers with up-to-date FMCSA SafeStat Data, we're also now proving them with real-time operating documentation. All at no additional cost." said Loarn Metzen, VP of 123Loadboard.com™.
"This new feature helps carriers and owner-operators advertise their truck availability on our load board by providing an easier way for brokers and shippers to qualify them without the need of contacting them first." continued Loarn.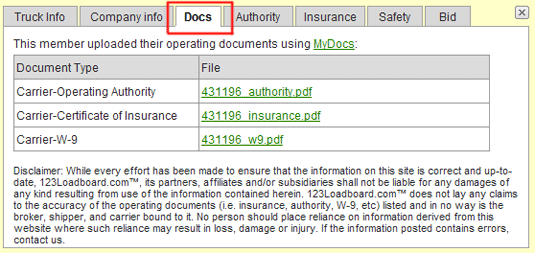 For additional information about 123Loadboard.com, please visit http://www.123loadboard.com.